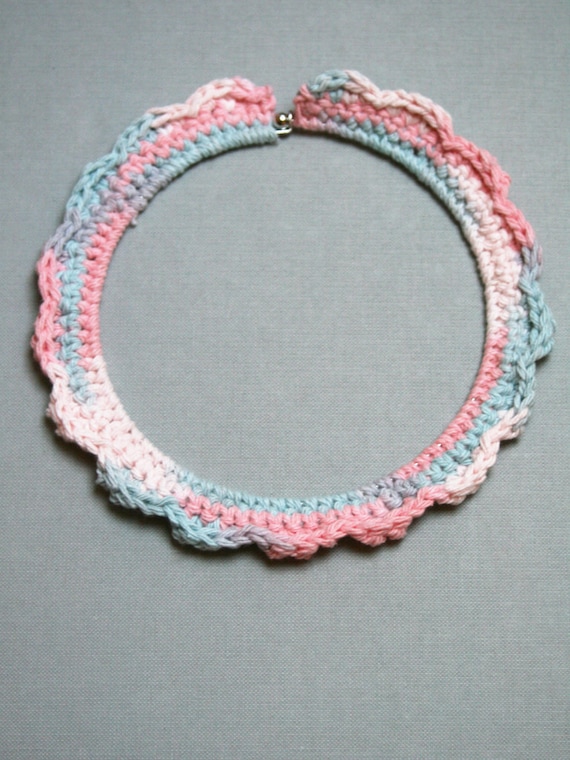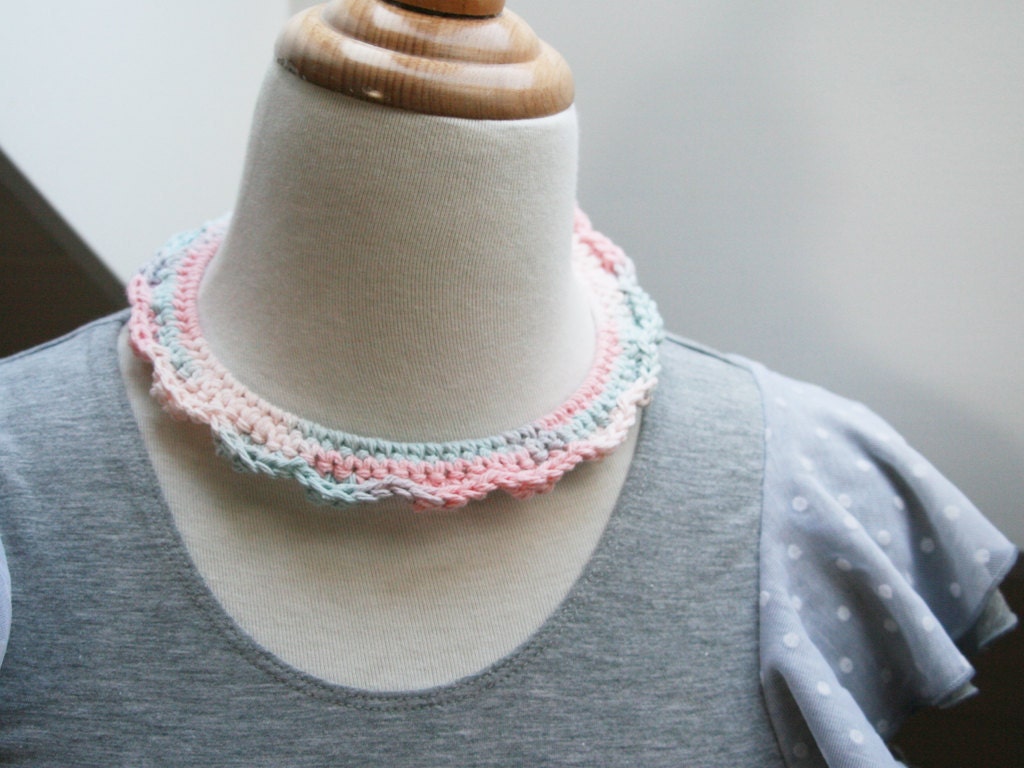 Moving on from crochet earrings, let's talk about crochet necklaces.
Unlike my friend
Sandra
, who is passionate about microscopic crochet tubes (and now unfortunately suffering from her craft), I am
crazy
about scalloped edges.
This is much less strenuous on weak eyes too!
Because the 16-inch (40cm) necklace ring looks strangely like a choker on the mannequin (how misleading!), I braved the camera and added a ton of filters to bring you this: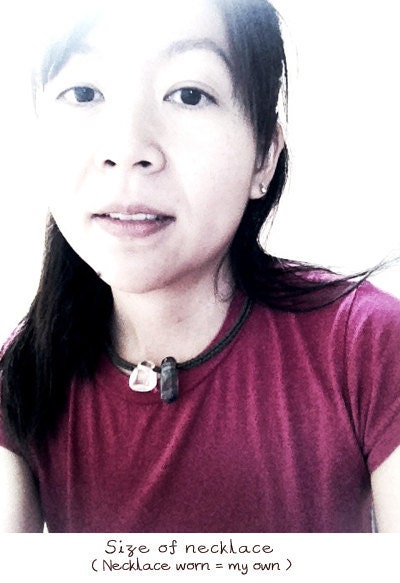 There.
Not a choker, you see.